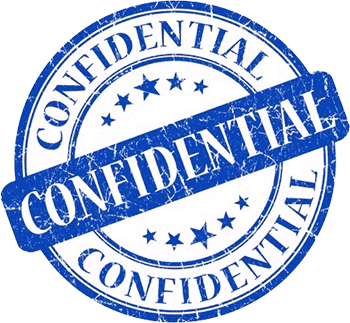 If you are in need of a private investigator, then it is very important to make sure that you employ the best private investigator in Lafayette, La.
When it comes to background checks, surveillance, locates and other investigations, you need skilled expertise in the business. If one settles for services that are less than the very best, the accuracy of the individuals' background checks may be compromised, for example, and surveillance activities may not yield the proof you need. This could lead to major problems in the future. Many experienced private investigators in Lafayette, La offer their services for your convenience, but what you need is a private detective agency in Lafayette, Louisiana that provides trusted and expert assistance that is best suited to your unique requirements.
If you have decided to hire a private investigator for any background checks, surveillance assignments and family investigations, etc., then keep the following important factors in mind:
Professional Experience – Does your chosen investigator have suitable experience within the industry? Is he or she licensed to practice in Louisiana?
An inexperienced investigator will not have fixed investigation guidelines and will lack the expertise to carry out research and scrutiny work with accuracy.
A Clearly Defined Investigation Strategy – Does the private detective listen to the details of your assignment and completely understand the actual case objective you have in mind?
It is of critical importance that the detective you choose understands your goals and objectives for the investigation process. This will help them design an investigation strategy which will deliver results.
A Realistic Investigation Approach – Do you know what you will be responsible for and what liabilities you might incur throughout the entire investigation process?
The investigator should offer you a clear and concise idea of the different related pros and cons you will have to know about, before you decide to opt for an investigation strategy.
Competitive Pricing – Does the private investigator offer you services on a competitive price basis, or are they overcharging you with a promise for great services?
It is meaningless to pay more for a service which is available for a low cost when estimated on an industry average basis. Make sure that the detective you hire does not overcharge you, so research the industry rates to avoid this.
Legally And Ethically Compliant Services – Does the detective promise you services in full compliance with the legal requirements and ethical guidelines followed in the industry?
You definitely don't want to end up at the wrong side of the law because you hired the services of a group of unscrupulous private detectives in Lafayette, La! Thus, it is very important to initiate an investigation which is both legally and ethically compliant. Otherwise, it could jeopardize the credibility of your case.
Keeping all these factors in mind, choose Ed Roy LTD as your private investigator in Lafayette, La for all your surveillance work, background checks and other investigative needs. Feel free to call us today at (337) 233-3816 or you can fill out our form to the right. Remember, any information you provide will remain completely confidential.