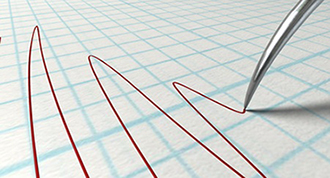 For years, we have all heard of the Polygraph Test, which is also known as the Lie Detector Test. This is an extremely valuable tool utilized to help uncover the truth as it relates to dishonest subjects. Ed Roy LTD is please to announce it now administers polygraph testing in Lake Charles, LA.
We privately administer a discreet and professional polygraph test at one of our local offices, and provide you with the detailed analysis of the readings. All information revealed during the test is held in the strictest confidence.
Some of the various reasons to have a lie detector test administered include employment, theft, family problems, and suspicions of infidelity.
All our polygraph tests are executed in a polite manner, during a brief visit to our local office in Lake Charles. Ed Roy LTD's chief polygraph operator is a retired veteran of the police department, in which he served as a Major. He has more than twenty years of experience with the administration of examinations for issues related to civil proceedings, pre-employment, criminal matters, and domestic problems. It is advisable to always use a professional polygraph testing service, and there is no lie detector test operator in Lake Charles, Louisiana more experienced than Ed Roy.

Our polygraph testing is available to anyone, including:
Law Enforcement Agencies: That include institutions such as State Law Enforcement Agencies, Local Law Enforcement Agencies, Police and Sheriff's Departments, along with Federal Law Enforcement Agencies.
Private Sector: This will encompass companies and corporations under the restrictions and limitations of the Employee Polygraph Protection Act of 1988 (EPPA). There is a need for polygraph testing for private citizens with concerns that do not involve the legal or criminal justice system. Attorneys in civil litigation have a significant need for utilization of polygraph tests.
The Legal Community: These involve Public Defender Offices, Defense Attorneys, District Attorney Offices, U.S. Attorney Offices, with the inclusion of Parole and Probation Departments.
The Intelligence Community: This faction has a crucial need for polygraph testing that will foster national security.
When a determination is made that requires a polygraph test, one of Ed Roy LTD's  seasoned and experienced examiners will contact you for an assessment of the concerns related to the case. The assemblage of questions will then be addressed along with the scheduling of an appointment. The examiner will provide answers to your questions before the polygraph test takes place. On the date of the appointment, the test is conducted during a two to three hour period.
Feel free to contact Ed Roy LTD today for a free consultation on the appropriateness of a polygraph test for your situation in Lake Charles. Your communication with Ed Roy LTD is totally confidential.