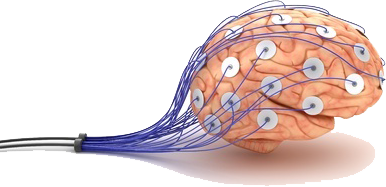 Welcome to Ed Roy LTD, an investigation agency that provides a comprehensive array of services that support the efforts of attorneys, private investigators and law enforcement within the entire state of Louisiana. We offer a skilled team of private detectives that have extensive experience with polygraph testing administration. Ed Roy LTD provides trained examiners and professionally certified polygraph administrators in Opelousas, LA who are trained to reveal the truth. Never settle for less, Ed Roy LTD is your best choice.
With Ed Roy LTD you will always speak directly to a member of our elite team. You will never suffer the frustration that results from inefficient switchboards, annoying voice recordings, and irritating call transfers. Our examiners make you our priority. We will return calls before and after exams, and on evenings and weekends. You will always receive prompt and concise answers from Ed Roy LTD.
About Ed Roy LTD's Polygraph Tests in Opelousas, LA:
Professionally Certified Examiners

Services Available State-wide

Up to 98% Accuracy
Pertinent Polygraph Facts
A polygraph, or "lie detector test," is a device that monitors and documents physiological changes within the human body when an individual is asked a series of controlled and specific questions aimed at creating regular and irregular responses.
Breathing rhythm, pulse rate, and blood pressure have been shown to change when a person is actively evading the truth. Our polygraph examiners are exceedingly skilled at identifying which physiological changes are direct results of an individual avoiding the truth. Although no polygraph is 100% accurate, Ed Roy LTD polygraphs boast an accuracy rate of up to 98%!
Common Specialized Lie Detector Services Offered in Opelousas, Louisiana:
Adultery, Infidelity, and Cheating

Sex Offenses

Child Molestation Allegations

Criminal and Civil Concerns

Fraud and Theft Issues

Private and Domestic Disputes

Teen and Adult Drug Problems

Insurance Fraud and Claims

Contest Misconduct and Cheating
Additionally, Ed Roy LTD works with a variety of professionals who offer complementary services to ours, including attorneys, private investigators, counselors, and therapists. While we most often offer polygraph tests in Opelousas, LA, we also offer polygraph administration anywhere in Louisiana.
For a polygraph quote, call us today at (337) 233-3816 or click here to fill out our form on the right.