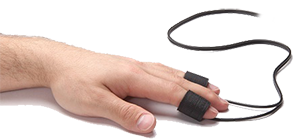 Many of us grew up watching crime shows on television, and we saw the Polygraph Test, which is also referred to as the Lie Detector Test, used by detectives to catch lying criminals. It is because this test is an irreplaceable tool in establishing the truth when dealing with dishonest individuals. Ed Roy LTD is pleased to announce that we now conduct polygraph tests in Baton Rouge, LA.

Our professional and discreet polygraph testing is done in the privacy of our local office, and provides you with detailed results. We adhere to an ethic of strict confidentiality.
Of the many reasons to incorporate a lie detector test, the most common one involve issues related to employment, theft, family troubles, and the infidelity of a spouse or significant other, to name a few.
The administration of the testing process is handled in a very professional and inoffensive manner. It takes a brief visit to our local office in Baton Rouge, Louisiana. Our main polygraph operator is Ed Roy himself, a retired veteran of the police department, who ranked as a Major during his service. For more than twenty years, he has administered domestic, pre-employment, civil, and criminal examinations. It is always a wise choice to use an experienced professional to conduct your polygraph tests.
We offer polygraph testing that is available to anyone, including:
The Legal Community: Such as Defense Attorneys, District Attorney Offices, U.S. Attorney Offices, Public Defender Offices, as well as Parole and Probation Departments.

Law Enforcement Agencies: Which entail organizations such as State Law Enforcement Agencies, Local Law Enforcement Agencies such as Police and Sheriff's Departments, and Federal Law Enforcement Agencies.

Private Sector: This category includes companies and corporations under the restrictions and limitations of the Employee Polygraph Protection Act of 1988 (EPPA). It also includes private citizens dealing with matters that do not relate to the legal or criminal justice system. Attorneys in civil litigation have use for polygraph tests.

The Intelligence Community: This group has a substantial need for polygraph testing as it relates to national security.
In situations that necessitate polygraph testing, one of our polygraph examiners in Baton Rouge LA, with more than twenty years of experience, will contact you to evaluate the matters of the case. The content of the questions will be determined in addition to scheduling an appointment. Prior to this appointment, the examiner will be available to answer all your questions. Tests are administered to subjects by a professional polygraph test examiner on the date of the appointment. It lasts from two to three hours.
Please contact Ed Roy LTD today for a free consultation to ascertain whether a polygraph test in Baton Rouge is suitable for your needs. All communication with Ed Roy LTD is fully confidential.