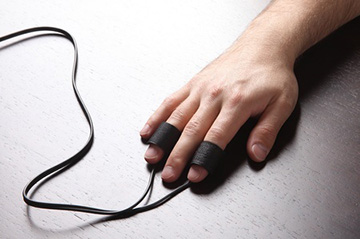 Just like the lie detector tests used by fictional detectives to catch lying criminals on television shows, polygraph tests are widely used by many professional entities to establish truth when dealing with questionable individuals. Ed Roy LTD now uses this extraordinary tool to establish truth, administering lie detector tests in Houma, LA.
Ed Roy LTD offers professional and discreet polygraph testing in one of our many offices and we deliver rapid, discrete and confidential results.
Whether you suspect a dishonest employee, theft, family troubles, or an unfaithful significant other, the trained professionals at Ed Roy LTD are your best tool to use when separating truth from lies.
At Ed Roy LTD the main polygraph administrator is Ed Roy himself. As a retired veteran of the police department, Ed Roy maintains professionalism and integrity. He has over 20 years of experience administering domestic, pre-employment, civil, and criminal polygraph tests in Houma LA. Ed Roy LTD provides you with the the fundamental experience and professionalism required to obtain the indisputable results you need!
We offer polygraph testing in Houma, LA that is available to anyone, including:
The Legal Community: Defense Attorneys, District Attorney Offices, U.S. Attorney Offices, Public Defender Offices, and Parole and Probation Departments.
Law Enforcement Agencies: organizations such as State Law Enforcement Agencies; Local Law Enforcement Agencies such as Police and Sheriff's Departments, and Federal Law Enforcement Agencies.
Private Sector: companies and corporations under the restrictions and limitations of the Employee Polygraph Protection Act of 1988 (EPPA); private citizens dealing with matters that do not relate to the legal or criminal justice system; attorneys in civil litigation have use for polygraph tests.
The Intelligence Community: This group has a substantial need for polygraph testing as it relates to national security.
One of our polygraph examiners in Houma, Louisiana is available whenever your need arises. An Ed Roy LTD professional will immediately contact you and evaluate the matters of your case prior to determining the scope of questions required to adequately complete a proficient lie detector test. Once the parameters of the test are decided, an appointment will be scheduled in one of our many local offices. The individual in question will be required to meet one of our state-licensed examiners at that time and can expect the polygraph exam to last two to three hours.
Please contact Ed Roy LTD today for a free consultation at (337) 233-3816 to ascertain whether a polygraph test in Houma LA will suit your needs. All communication with Ed Roy LTD is fully confidential.