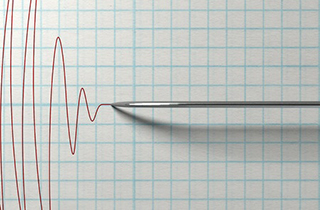 The Polygraph Test or the "lie detector test" has become the gold standard tool used to discern truth from lies. Ed Roy LTD now offers polygraph testing in New Iberia, LA.
Ed Roy LTD administers discreet and professional polygraph tests at one of our local offices. Whether you need a lie detector test to examine future employment prospects, theft, family problems, or suspicions of infidelity, Ed Roy LTD professionals are here to obtain the results you seek. We will provide you with detailed analyses of the readings from your session and all information obtained is strictly confidential.
All that is required is a brief visit to one of our local offices. At that time, the polygraph test will be executed in a professional manner by our chief polygraph operator, Ed Roy. A veteran of the police department with over twenty years of experience administering examinations for civil, pre-employment, criminal, and domestic issues, Ed Roy is the best professional polygraph administrator in New Iberia, Louisiana. No one offers greater experience than Ed Roy.
Our polygraph testing is available to anyone including:
Law Enforcement Agencies: That includes institutions such as State Law Enforcement Agencies, Local Law Enforcement Agencies, Police and Sheriffs' Departments, along with Federal Law Enforcement Agencies.
Private Sector: This will encompass companies and corporations under the restrictions and limitations of the Employee Polygraph Protection (Act of 1988) (EPPA). There is a need for polygraph testing for private citizens with concerns that do not involve the legal or criminal justice system. Attorneys in civil litigation have a significant need for the utilization of polygraph tests.
The Legal Community: These involve Public Defender Offices, Defense Attorneys, District Attorney Offices, U.S. Attorney Offices, with the inclusion of Parole and Probation Departments.
The Intelligence Community: This group has a crucial need for polygraph testing that will aid in our national security.
If you find yourself in a situation where a polygraph test in New Iberia, LA is required, one of Ed Roy LTD's trained and experienced examiners will assess your case and determine how to obtain the results you seek. Once a pertinent series of questions have been designed an appointment will be scheduled. An Ed Roy LTD examiner will be available prior to the examination if you have any further questions. The exam will be administered during your appointment.
Feel free to contact Ed Roy LTD today for a free consultation of the necessity for a polygraph test. Your communication with Ed Roy LTD is totally confidential.